【战绩追踪】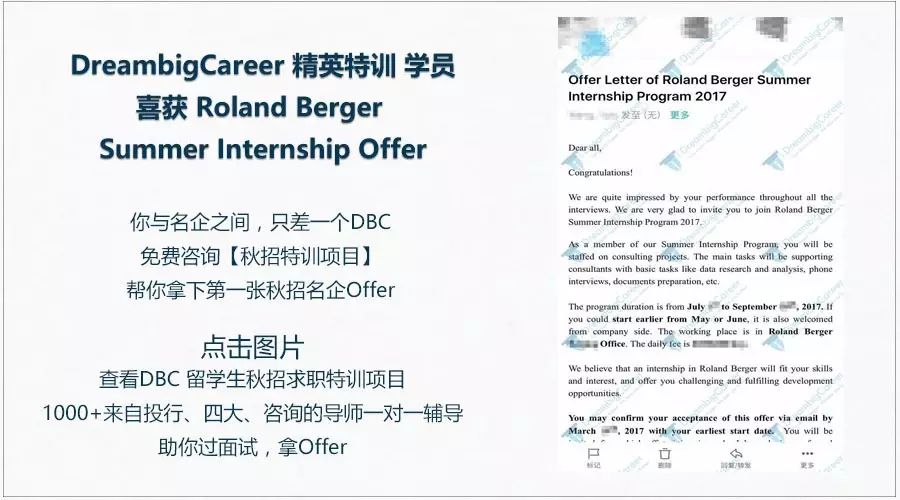 Full-time Analyst
申请直达链接:https://goo.gl/Sz2wKX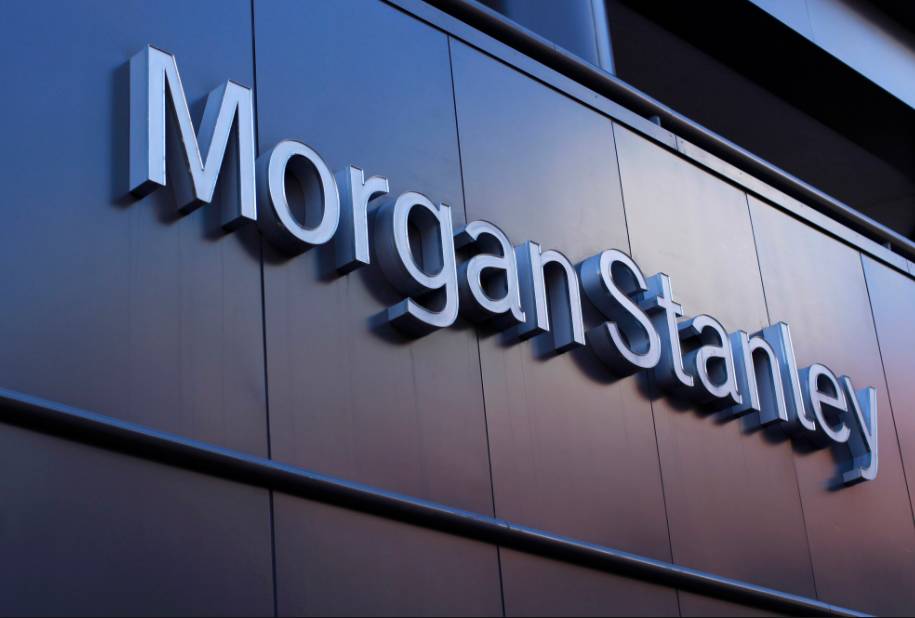 2018 Morgan Stanley Recruitment

Position:Full-time Analyst
Location: Calgary/Chicago/Houston/Los Angeles/Menlo Park/New York/San Francisco/Toronto
The roles and responsibilities of an Analyst vary by department, among other factors, but may include:

Analyzing and synthesizing financial and operating information about companies, industries and governments.

Analyzing detailed corporate and financial information. Creating statistical exhibits that analyze comparative financial performance.

Building models to illustrate projected financial results and value to companies.

Developing marketing memoranda and participating in client presentations.

Participating in the execution of financings and M&A transactions.
You are a current senior undergraduate student. You have a strong interest in financial services.

You are analytical, quantitative, adaptive, hungry, a self starter, a leader, a team player, a multitasker, and results-oriented

You possess a strong work ethic, excellent oral and written communication skills and a positive attitude

You have exceptional analytical and decision-making abilities.

Deadline: Ongoing
Online Application:https://goo.gl/Sz2wKX
备战本季投行秋招
尽在DBC秋招商学院投行精英特训课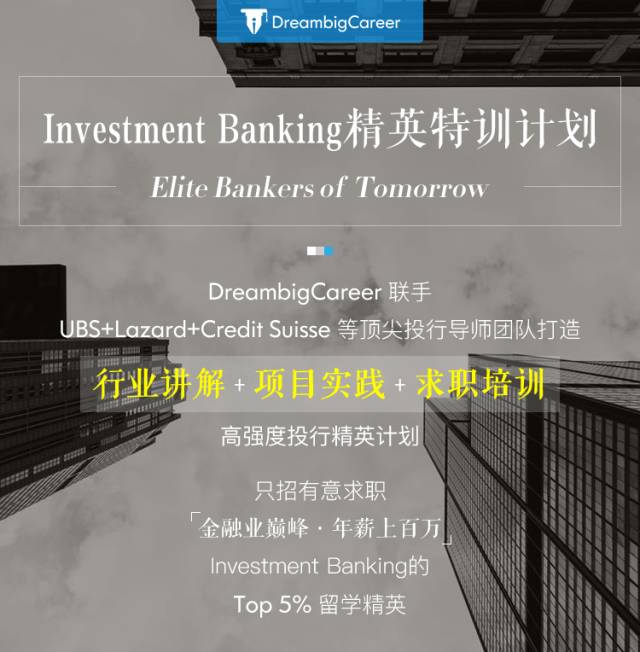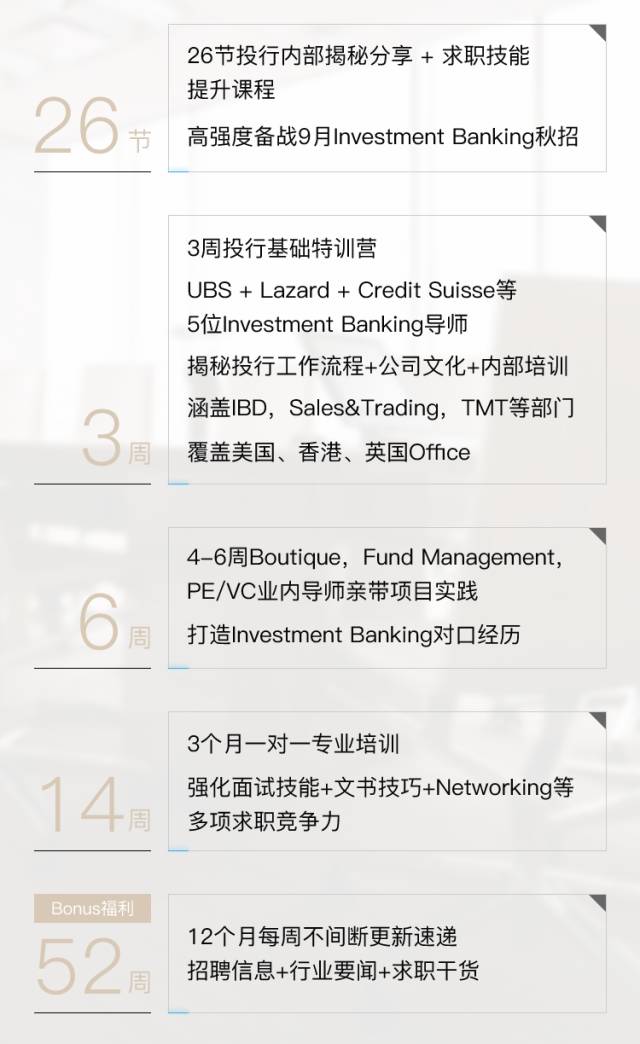 ▼▼▼
了解更多
长按下方二维码
添加DBC万能小编Dreambigcareer44为好友
私信【投行特训】即可快速咨询
本文由DreambigCareer原创

未经允许请勿转载
合作请联系:Partners@DreambigCareer.com
版权声明:「DreambigCareer」除发布原创求职干货文章及独家讲座福利等以外,亦致力于优秀求职干货文章的交流分享。部分文章推送时未能及时与原作者取得联系。若涉及版权问题,敬请原作者添加微信DreambigCareerPR10进行处理。
▼▼▼
DBC Offer榜
斩获精英offer,你也要有一张
转载声明:本文转载自「DreambigCareer」,搜索「dreambigcareer」即可关注。