This month we have been talking about Lombardy and Milan observing the citys architecture, traditions and, of course, cuisine.
这一个月我们一直在集华美建筑,丰富文化和美味食物于一身的伦巴第和米兰畅游!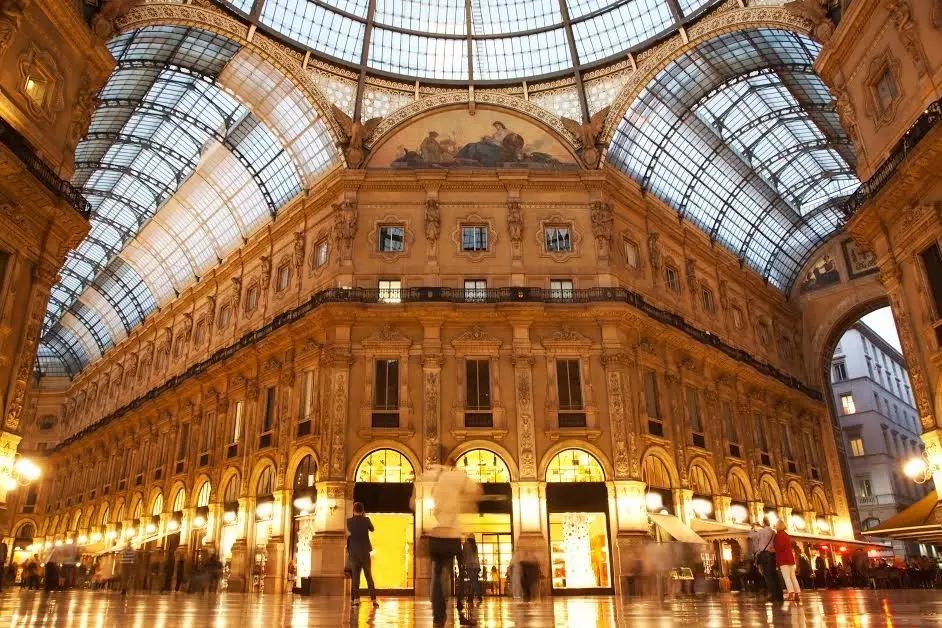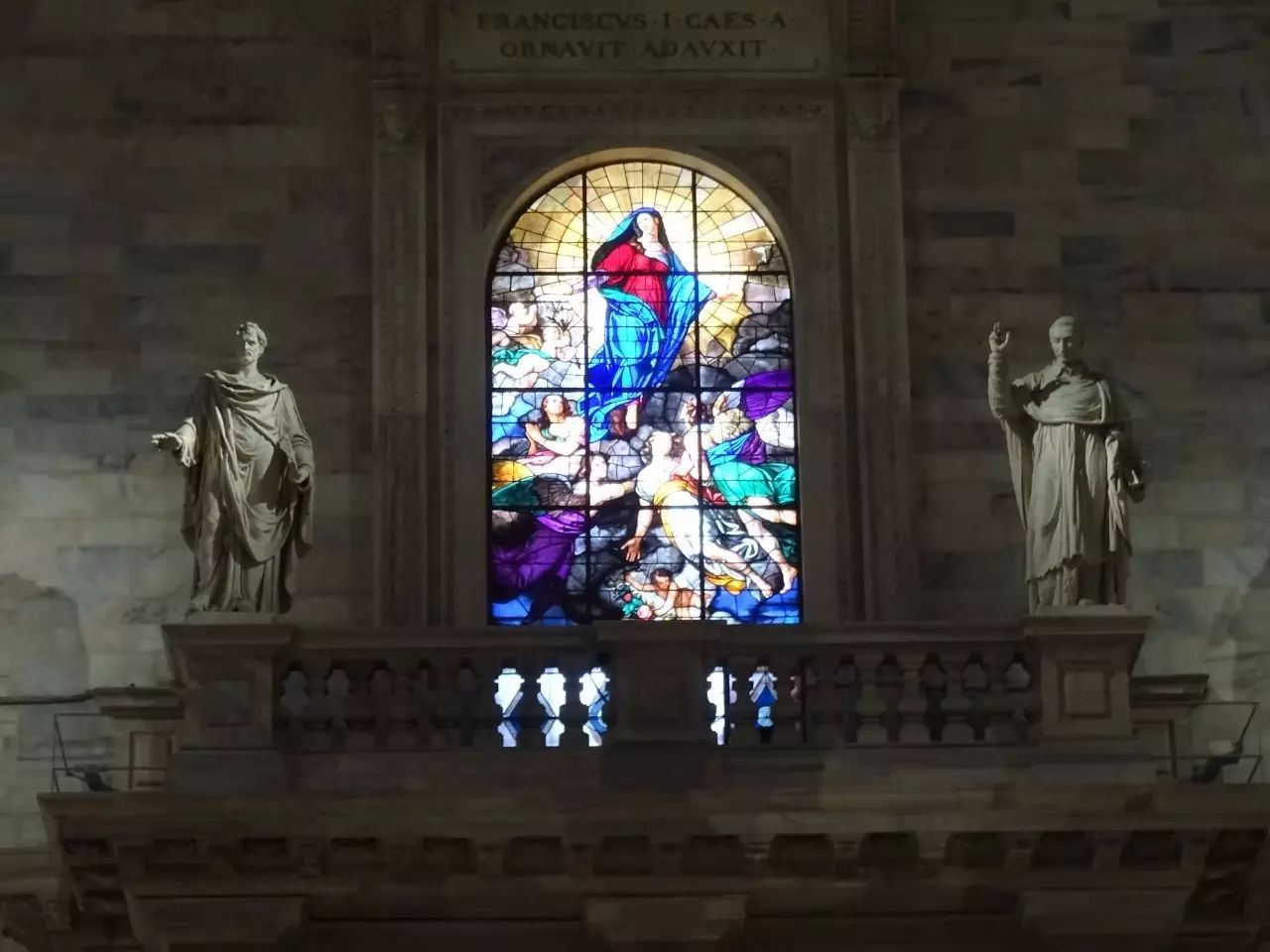 Last week we had a look at some of the citys most traditional dishes, like ossobuco and saffron risotto.

还记得上周和您分享的标志性传统美食小牛膝和藏红花米饭吗?
But there is another product which originates in Milan and that has influenced the cuisine and tradition of the whole Italian peninsula: Panettone.

今天要隆重向您介绍的是,听好了啊:曾对整个意大利半岛的食物和传统都产生了重大影响的、起源于米兰的甜品——大名鼎鼎的潘娜托尼。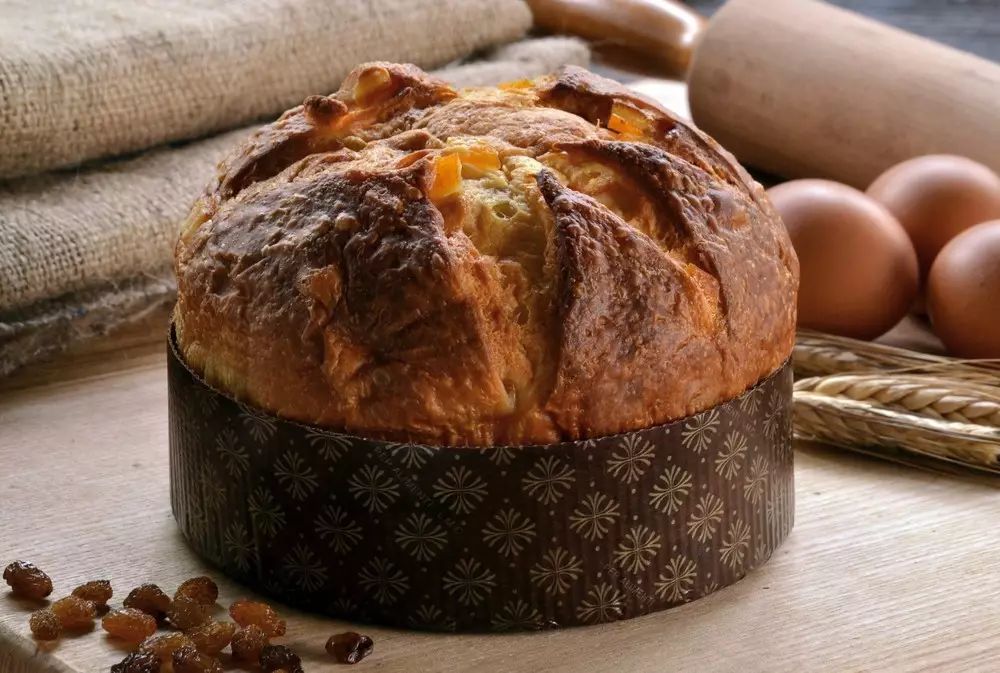 Panettone is the main dessert enjoyed during Christmas. It really is a product that cant be missing on the table during this holiday and it is common to bring it as a gift to friends as well!
But what is it?
潘娜托尼可是圣诞节的甜品担当,是不可缺少的节日"风景线",同时也是走亲访友的必备佳品。
它到底是何方神圣呢?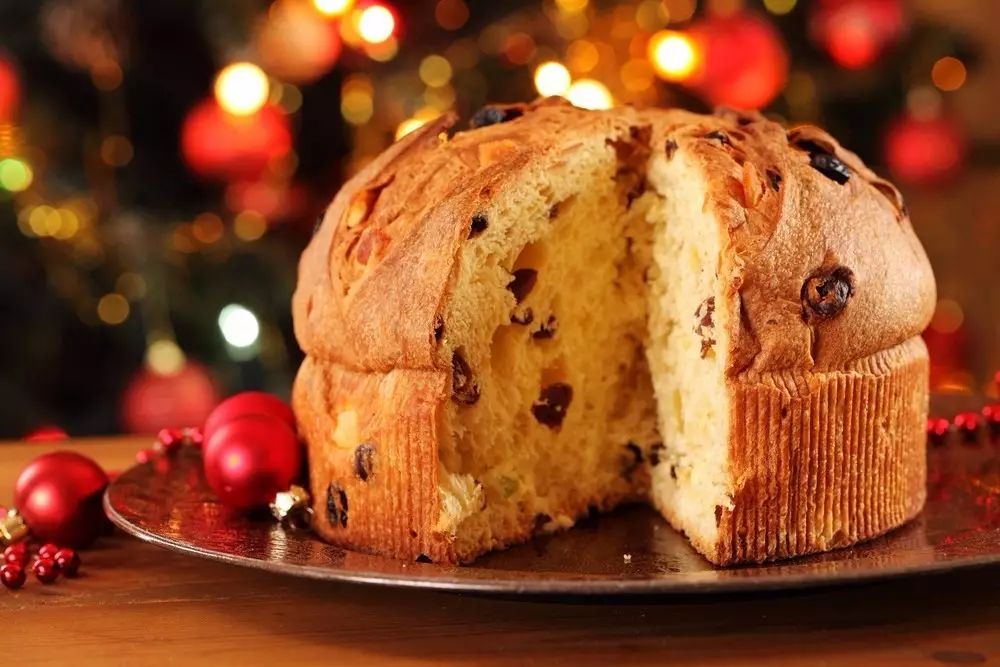 Panettone is a type of sweet bread loaf made with a rich and heavy dough with butter, candied oranges, citron as well as raisins (or sometimes chocolate chips!). The dough is rich of ingredients making it "heavy", but thanks to the proofing process, specific to this product, that can take several days, the final loaf its incredibly light and fluffy.
其实潘娜托尼是一款加入了黄油、蜜饯、香橼、葡萄干(或者巧克力碎)后,略显厚重的甜面包。面团加入丰富的食材,所以沉甸甸的。不急不急,待潘娜托尼经过几天特殊的工艺后,华丽转身,即会变得轻盈而蓬松。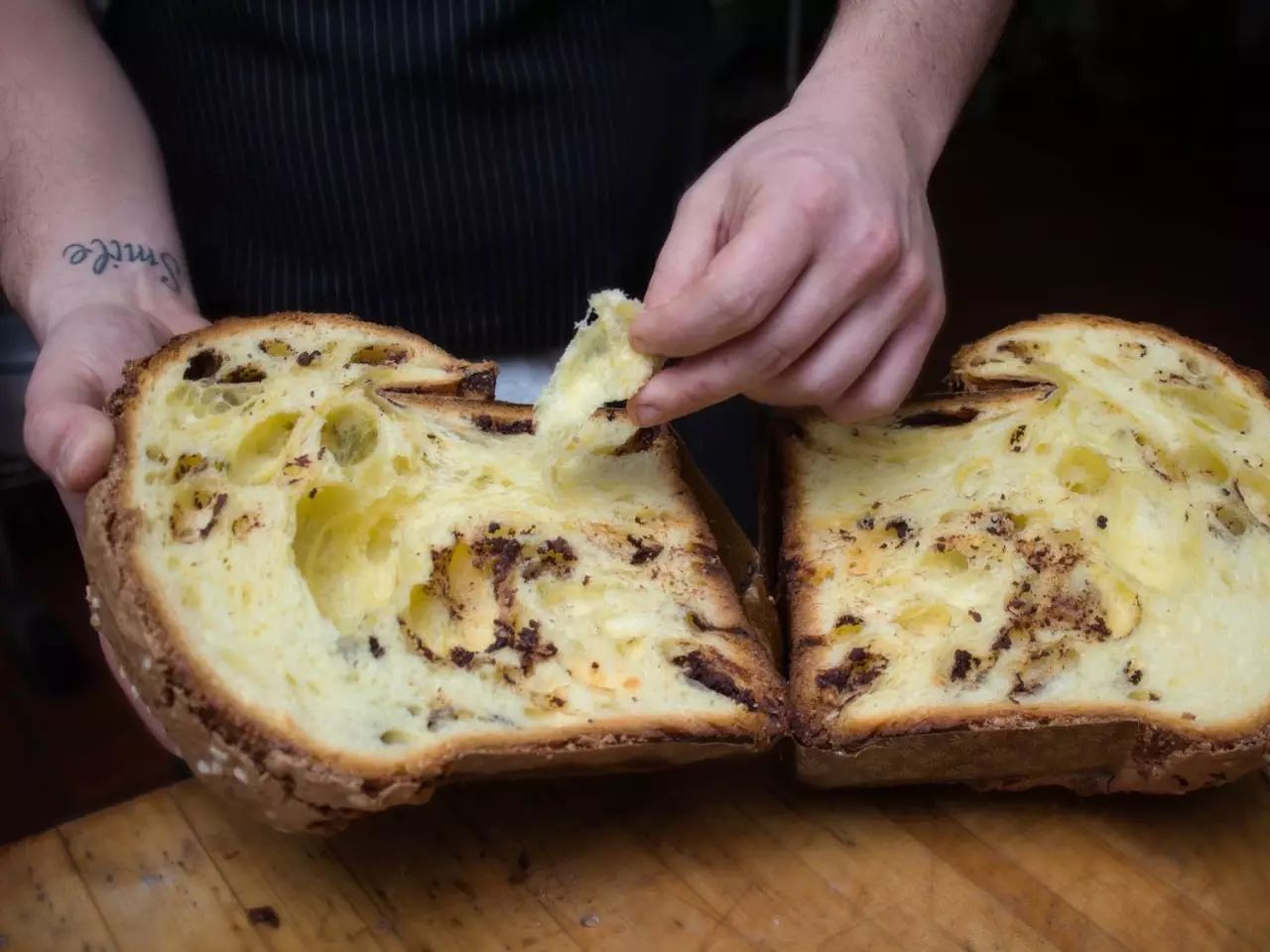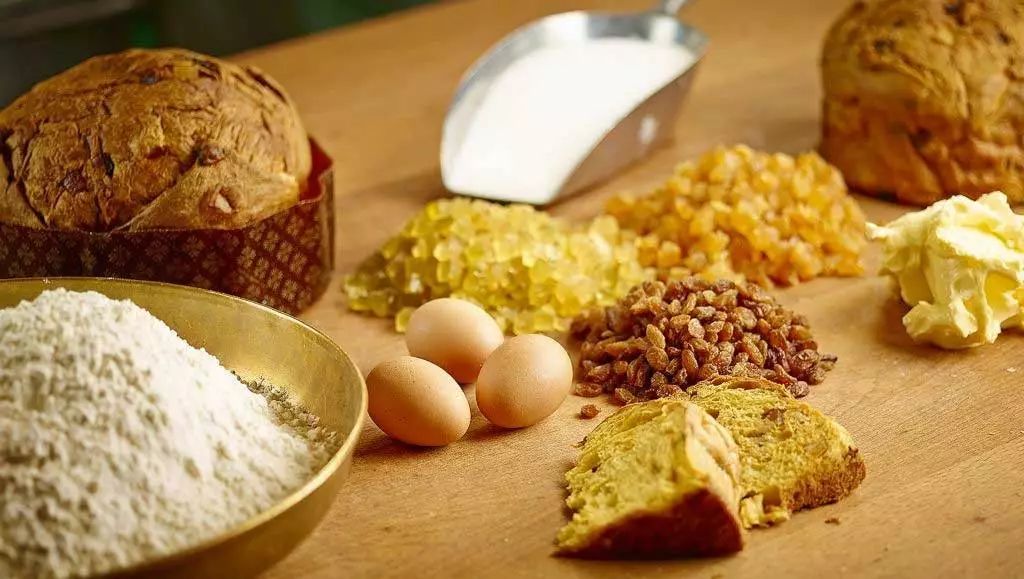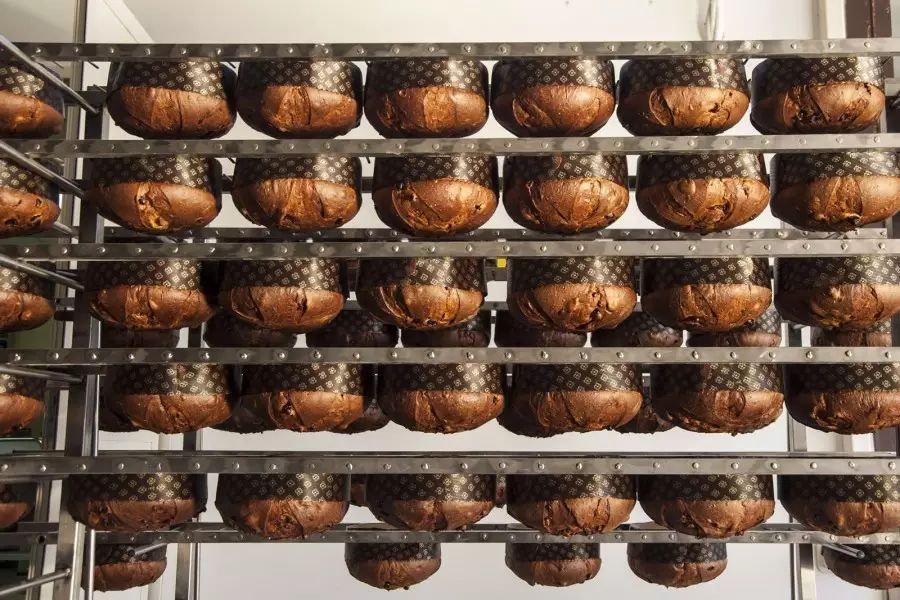 The origins of Panettone blur into legend. What is known for sure is that it was traditional for the Milan area to celebrate Christmas by preparing a big loaf of bread sweetened with honey and share it with the whole family. The recipe at that time was, of course, different from what its followed nowadays, getting richer with candied citrus and raisins only from the XV century.
潘娜托尼的起源是个传说。不过有一件事可以确定:在米兰的圣诞节期间,准备一大块加了蜂蜜更显甜蜜的潘娜托尼,和家人一起分享,已成了重要的传统!当然了,从前的配方和如今已大不相同。因为自十五世纪加入了柑橘和葡萄干后,潘娜托尼更加美味了!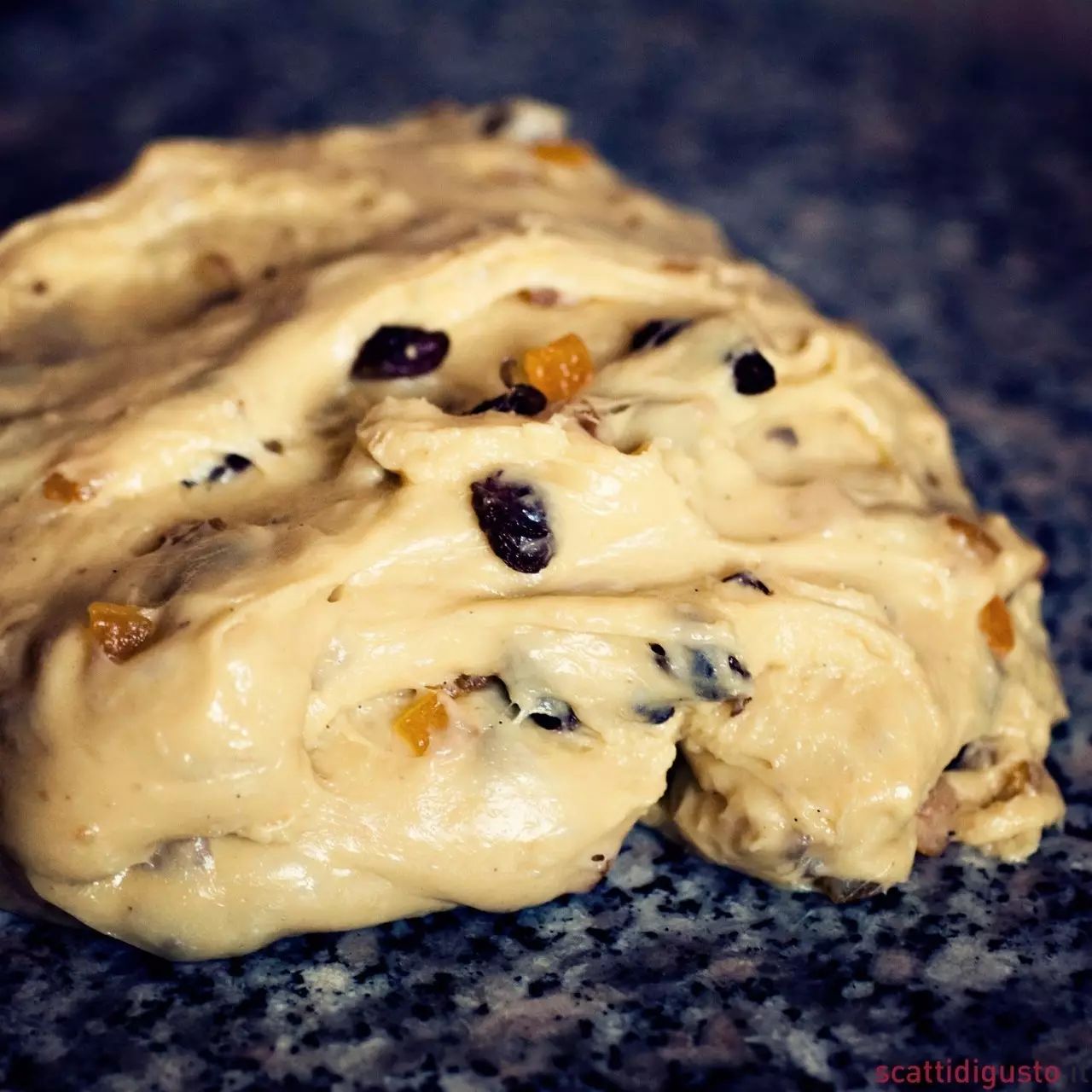 But how Panettone has been invented, that belongs to storytellers. There are many legends regarding the birth of this product, and one of them sees as main characters the Chef of the royal kitchen of Ludovico il Moro, Duke of Milan, and his errand boy, named Toni.

至于它的来历,坊间众说纷纭,其中一则传说的主人公是御厨,米兰公爵Ludovico il Moro,还有御厨的仆童托尼。
The palace of the Duke was celebrating Christmas and the Chef had to prepare a dessert for the luxurious lunch, but he forgot it in the oven and got ruined. Seeing his master desperate for what happened, Toni, the errand boy, offered a solution to help him: with what was left in the pantry – flour, eggs, butter, some citrus zest and raisins he prepared a sweet loaf to be served instead of the ruined dessert.
故事是这样的:公爵大人在宫殿庆祝圣诞节,要这位御厨为丰盛的午宴准备甜品。不知御厨当时是不是脑子瓦特了,竟然忘记了烤炉里的蛋糕,全给烤坏了。御厨绝望了!人常说急中生智,仆童托尼却有了妙招:把食物储藏室里的面粉、鸡蛋、黄油和一些柑橘类的果子和葡萄干放在一起,做成了一款甜面包代替了毁掉的甜品。
It the end the guests and the Duke himself were left enthusiast of the dessert and wanted to know the name of it. The Chef said that it was Tonis bread (pan del Toni), Panettone.
始料不及的是,客人和公爵都对这款面包赞不绝口,迫切想知道这个甜品的名字,御厨绝处逢生,心中怎不感激,他告诉公爵大人:这是托尼的面包啊(pan del Toni)——潘娜托尼!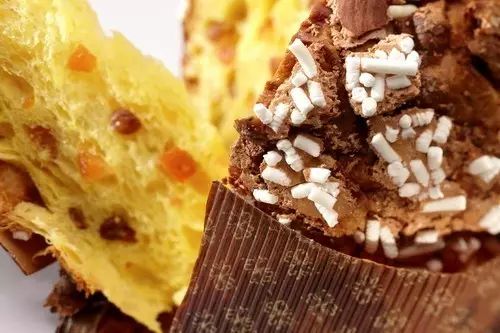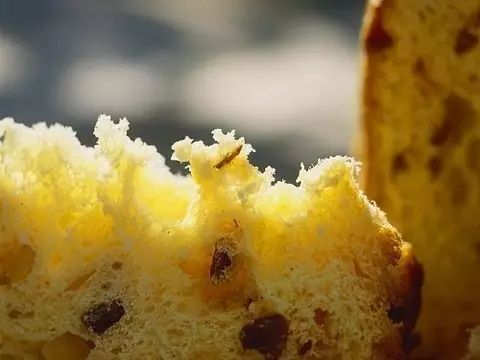 Participate to our photography contest that will take place on October 12th! Well take you on a trip, surrounded by nature and autumnal colors to boost your creativity and inspiration!
Prepare your cameras and polish your best lenses!
10月12日,安妮将举办一次摄影大赛,只要留言报名即可参与。这次安妮将带您来到鹫峰国家森林公园,寻觅秋色,拍摄红叶。
带上装备,背上行囊,准备出发喽!
To participate and to know more informations contact this number:
136 8146 4166.
Hurry up, the group will be of only 50 people!
想了解本次活动更多细节可直接致电13681464166
本次活动只限50个名额,先报先得,报完为止!
Follow us on WeChat for more Italian culture bites!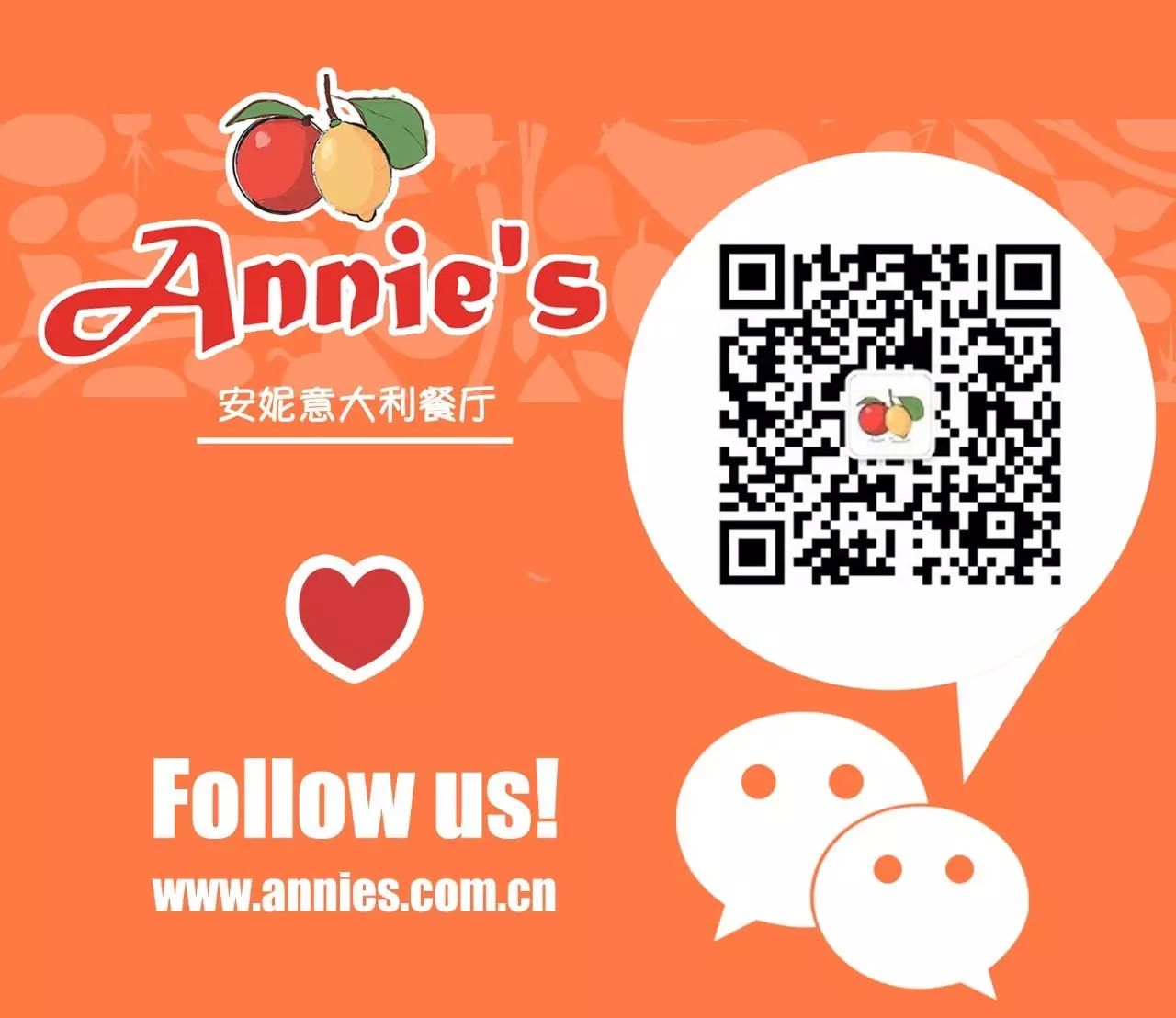 pizza杯投票已经开始,喜欢我们就投上一票吧!